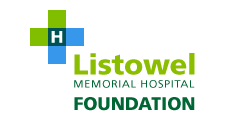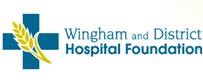 The Listowel Memorial Hospital Foundation is a separate corporation designed to manage the funds that are donated or bequeathed to the Listowel Memorial Hospital. The Foundation also plays a key role in fundraising activities for major equipment and redevelopment of the facility.
Michelle Matheson is the Coordinator for the Listowel Memorial Hospital Foundation. The LMH Foundation office, located on the basement level of the hospital at 255 Elizabeth Street.
If you are interested in more information on how you can help the Listowel Memorial Hospital Foundation please call Michelle at (519) 291-3125 ×6224 or contact us through the site below.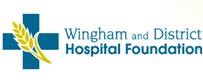 The Wingham & District Hospital Foundation is your partner for building better local healthcare. We envision a modern Hospital that consistently meets the standards in medical technology and provides the best possible healthcare in a rural setting. By working with the community to collect funds for the benefit of the Wingham & District Hospital we are continuously striving to make that vision a reality.
Your gift to the Wingham & District Hospital Foundation supports vital medical equipment needs and facility upgrades. Every gift, no matter the size, is important and makes a difference. Thank you.
Nicole Jutzi, Foundation Coordinator
(519) 357-3903
Office Hours: Monday – Wednesday: 8am to 4pm
Please call/email in advance to guarantee an appointment or arrange a meeting outside of these times.